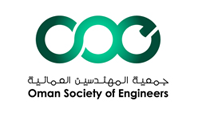 For guidance on completing your application, watch the video below:
DataFlow has been providing Primary Source Verification services to the Oman Society of Engineers since 2016. The verification of international academic qualifications and experience certificates is a prerequisite for OSE and must be done before applying for the OSE membership. Oman's Ministry of Labour recently announced that it is mandatory for all engineers to apply to the Oman Society of Engineers (OSE) for classification. This new rule will come into effect from the 1st of February 2023.
Why choose DataFlow to verify your documents for the Oman Society of Engineers (OSE)?
The Oman Society of Engineers (OSE) is a non-governmental and not-for-profit organisation established in 2001 by Ministerial Decision No. 186/200. OSE seeks to advance all matters related to engineers and engineering profession which ultimately contributes to the development of Oman.
To ensure that the engineers working in the Sultane are genuine and qualified, OSE relies on the stringent and comprehensive screening and verification services offered by its Primary Source Verification partner, DataFlow.
Do you want help with your OSE application?