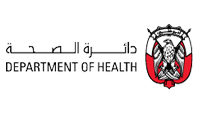 For guidance on completing your application, watch the video below:
Since 2007, The Department of Health – Abu Dhabi (DoH) leverages the DataFlow Group's specialized Primary Source Verification (PSV) solutions to screen the credentials of professionals working within Abu Dhabi's healthcare sector.
We recommend checking DoH's Professional Qualification Requirements (PQR) Here before starting your application to be sure of submitting the right documents according to your profession and speciality.
For more information about DoH – Abu Dhabi, click here
Why choose DataFlow for your PSV application?
DataFlow in the UAE is one of the most trusted names in profile verification for private and public sector organizations. We thoroughly verify and screen applicants' credentials, including education, employment and licenses, etc., to ensure the authority provides licenses to competent and genuine professionals to serve the community in Abu Dhabi. 
We speed up the process of obtaining your health license through our end-to-end authentication of your documents. Our compliance with the regulatory protocols of DoH enables you to obtain your license efficiently.